June 2023 Quarterly Activities Report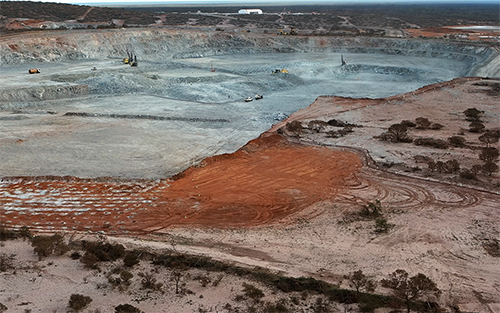 Our June 2023 Quarterly Activities Report highlights the significant increase in both mining and construction activities at the Kathleen Valley Lithium Project, alongside a continued focus on building and growing our company.
This quarter, we awarded the full open pit mining services contract to Iron Mine Contracting and moved a total of 1.55M bulk cubic metres (BCM). Ore has been stockpiled for production and waste material is being used to build out the Run-of-Mine (ROM) pad and Tailings Storage Facility (TSF).
We continued to stockpile Direct Shipping Ore (DSO) and achieved strong results in ore sorting test work as we progress towards monetising this material as a potential early source of revenue.
Extensive underground mine planning and tender evaluation continued and underground mining is on track to commence before the end of 2023.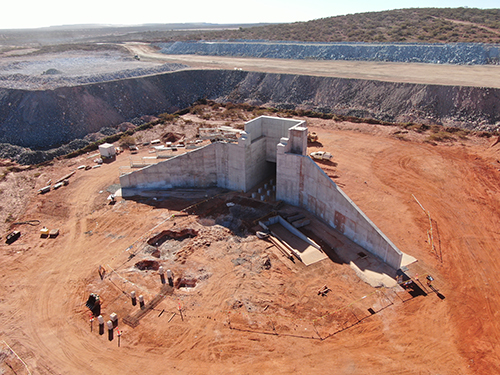 Process plant construction ramped up significantly and, by the end of June, more than 50% of concrete was poured. In another exciting milestone, structural steel erection commenced and has substantially progressed on the dry plant, secondary screening and grinding areas. The concentrate storage facility was completed, well ahead of the required time, to provide a functional space to store and protect the many critical path long-lead time items which were ordered early on in the project and have already been delivered to site.
Work on the 95MW hybrid power station progressed on multiple fronts, with solar farm earthworks complete and 21,000 solar panels out of over 30,000 delivered to site. Earthworks and road access for the five 210-metre-high wind turbines commenced and the underground conduits for the gas generation facility neared completion.
The Kathleen Valley site now has high speed internet access, following the safe erection of a central 90-metre communications mast by Dilji Corporation, a Tjiwarl contracting business. Liontown is engaging with Tjiwarl, the Traditional Owners of the land on which Kathleen Valley is located, in the development of the project and we are proud of the opportunities and outcomes we are achieving through this partnership.
All of these milestones were achieved with no lost-time injuries recorded, thanks to the team's continued commitment to safety.
For the full details, read the June 2023 Quarterly Activities Report.